You know that saying, "When you buy from a small business, an actual person does a happy dance?" It's not an urban legend – it's real, and it comes from the joy of sharing the creations of your heart and hands. The longer we live and work in the Downtown Kitchener community, the more we fall in love with the little shops and services that make DTK a unique place. Our small business neighbours are our friends, our partners and the truth is, they're actually really awesome!
There's another saying about the intersection of consumerism and community: "When you buy from a small business, you're not helping a CEO buy a third holiday home." When you buy from small, local businesses in DTK, you're helping a young adult make rent and chip away at student loans, or helping parents put food on the table for their family. The dollars we earn and spend do have significance. Shopping local and small serves multiple purposes: your loved one gets a treat, a local business owner or maker succeeds, and you connect to your local economy through an individual relationship that you can feel good about.
In this post, we're highlighting a few of our favourite downtown places for gift-giving inspiration (and maybe a smidge of treating yourself, too). We highly recommend you check them out, and inspire real life happy dances in our downtown core!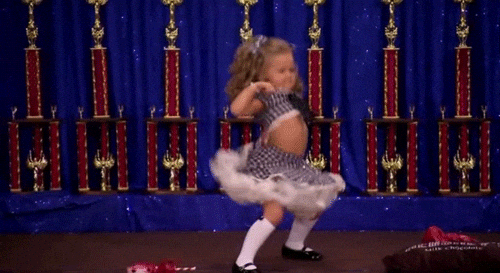 Queen Street Yoga's round-up of DTK Holiday cheer!
If you're stopping by Queen Street Yoga this holiday season, we're hoping to spread a little extra coziness and cheer by putting all of our retail selections on sale at 15% off. We sell locally handmade beeswax candles and eye-pillows, and yoga props, yoga mats, and massage balls from Canadian companies. If you think someone special in your life might enjoy the gift of yoga, we are making that more affordable by selling $50 gift cards for $40, and $100 gift cards for $75.
Here are the folks at QSY that will do a happy dance when you shop with us this holiday season: Monica, Andy, Leena, Leslie and Emma! We live and breathe Queen Street Yoga, and love sharing movement and mindfulness practices with the community.  
We hope this little DTK guide helps you feel good about your holiday spending choices. We believe in a win-win-win situation that supports both the spirit of the season and your local community. We hope to see you out and about in the next few weeks!